Hello! Bonjour! Ciao! Holà! Guten Tag! Olà! Namaste! Salaam! Konnichiwa! Merhaba! Szia! Ni hau! Jambo! Nay hoh ! Marhaba! Halo!
🙂 Welcome to Plastic Continents 🙂
Now, I know what you are thinking… what makes this Non-profit different from the others?
Give us 3 minutes, tops, and we can explain.
&
Plastic Continents began in 2011.
2011-2016 were about research.
2016-2017 has been about becoming an accredited 501(3)(c) Non-Profit Organization, development, establishing a social network and increase our following, writing out our mission, as well as our vision.
Plastic Continents is about connecting all countries around the world (who are working in reducing our Plastic Footprint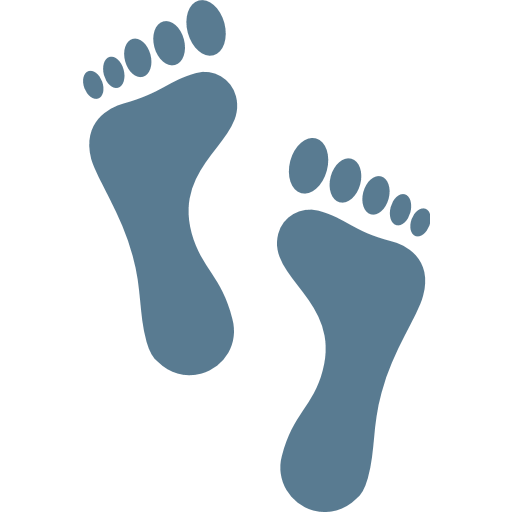 ).
Plastic Continents spread awareness, shares solutions, finding creative and alternative ideas that help reduce and solve our plastic pollution for positive long-term effects.
My name is Natacha Palay. I am a 25 year old, French/American Artist and a Full Time Plastic-Free Ocean Advocate since 2011.
I moved to Key West, Florida, at the age of 10 years old from the French Champagne regions countryside. Living in the Keys made caring about the ocean and its' sea life come quite naturally.
As a 17 year old first year collegiate student, I was given a "simple" project-
"Where do you see yourself in 10 years".
After a couple of days, I approached my Professor telling him I wouldn't be able to do the project, because I wasn't even sure where I was going to be the next hour, let alone the next 10 years. Thankfully my professor was a true believer in adaptation and told me to create a project on a topic that would teach the class something new. Little did I know this would be the beginning of a lifelong project I have called: Plastic Continents.
At the age of 13, I witnessed a turtle dying from ingesting plastic fishing line. As I began to do more research about plastic in our ocean the more I began to discover and the more I realized something had to be done.
Since, I have traveled to Asia and witnessed beaches covered with trash and plastic debris. I have also traveled to Europe, and noticed that even inland kilometers from the ocean, plastic pollution can be seen on the side of roads, trees, and rivers.
My new dedication was very clear: Spreading the awareness and finding positive solutions about our plastic phenomenon.
I have gotten awarded and recognized by the University of South Florida for my Undergraduate Research Project called Plastic Problems in 2014. (Page 152.)
I have also done exhibitions in 2015-2016 where I have tied my art and plastic continents as one.
I have come to realize one thing in the last five years: more and more people are becoming aware of the issue, yet little has been done to prevent the issue. No one is truly held accountable either, but that's a discussion I will not get into here. These are some of the reasons, why I have chosen to work on Plastic Continents full time.
I have been considering turning this project into a nonprofit, and hope to work with other foundations, that are established or aren't.
I want to use this website as a means to promote all Ocean advocates, zero waste lifestyles, and plastic-free gurus and the solutions we have come up with. I'd like to not only keep educating the public, and keep spreading awareness, but also group all of those who care, and work hard to promote the same ideas: to have a happy, clean, and plastic-free environment (whether it may be the ocean, rivers, forests, deserts, etc…)!!!
Nonprofits, organizations, clubs, charities, concerned citizens, engineers, artists, scientists, politicians, public speakers, inventors, celebrities who care, products who have reinvented themselves to work in helping cause, are all welcomed on this website and will be promoted.
I have a dream that plastic continents  can unite everyone, and make this problem into an opportunity for jobs, and generate and promote the possibility of a plastic-free future.
I am glad we have been making noise on this issue, but I am now ready to make changes and can only do so with your support, and your help.
Have I gotten your attention thus far?
********
If you wish to be featured, please contact to join and be part of Plastic Continents!!
Donations are always welcomed. The money donated is 100% for this cause, and transparency is something I uphold and share publicly. this way you know where the money goes. 
********
Plastic continents has one goal besides making our world, oceans and deserts, plastic-free.
That goal is to have the biggest number of participants marching June 1st, 2nd, and 3rd of 2018 the world has ever seen!
President Trump has proclaimed the month of June as National Oceans month, and I believe we should celebrate that correctly!!!!
Let me know if you'd like to sign up and be featured as marching for our cause!! And when I say "our", I mean you and I, not just my nonprofit. Because in the end, it's really about Mother Nature, and very little about me. I'm just a little fish in the big blue ocean, making sure everyone can feel at home and be healthy and free of plastic debris.
Sincerely, and yours truly with love and passion,
Ms. Natacha Palay
" Taking action in the future will be too late,
it's now things must change and get resolved.
-Anara"