If you are on this page, it is because you are interested in reducing your Plastic Footprint!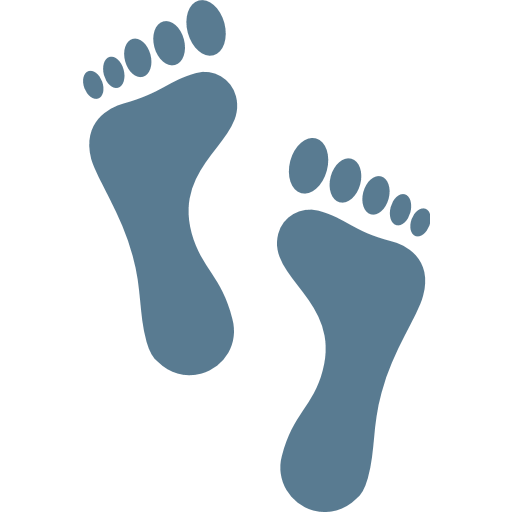 How do you reduce your Plastic Footprint?
It's actually quite simple, but you must first understand what a plastic footprint is all about.
Having a plastic footprint is just like having a carbon footprint, except we are only focusing on the amount of plastic you use on a daily basis. Yes, your plastic toothbrush is part of it, and so are the crackers in the cardboard box wrapped in plastic in its plastic container. By adding all of these items, you will soon realize you either use a lot more plastic than you had originally thought, there's too much of it to even count, or you can gladly count on your fingers and toes the amount of plastic you use from day to day.
No matter where you are, you've came here, to this particular page, because you are interested in reducing that plastic footprint. Thank you, for wanting to take this step. Change is extremely difficult, and the fact you are willing to try, is exemplary.
Plastic Continents realizes there are different types of plastics, and even more different types of how we use each one of those types of plastics. What we try to focus on is to reduce single-use plastics. The type you use only once. Some examples would be: balloons, straws, plastic bags, water bottles, floss, q-tips, coffee lids, cups, and plastic cutlery.
So if you are interested in reducing plastics at home, click here or on the little house below, and we will share with you some tricks to cut out plastics from your lovely abode. Once you do it, you will never look back.
Fun quote: "Buying Organic, is buying how we use to grow before pesticides."
If you click this link you will go here: Plastic Continents Eco-Friendly Organizations
But we appreciate your interest, and if you have any questions or comments, and even concerns; you may contact us here: Plasticcontinents@gmail.com
If you believe that you are a Eco-Friendly Establishment, contact us today, we'd love to feature your business!