What did they do before plastic? Is a question I have wondered for awhile now. I finally chose to write what I have learned from my trip to Thailand, a year ago this month.
My journey began in Bangkok. My goal as a tourist, was to immerse myself completely with the Thai's in order to learn everything that I could from the locals. I wanted to experience Thailand like my Mother had when she was my age 30 years ago. She had shared with me incredible stories, and how she lived like a queen among the Thai's. Luxurious massages, for nothing. Incredible food, for nothing. And Incredible imagination for household items as well as their art and culture.
The map above was found on google, and I chose it to place it around its neighbor countries. I stayed in Bangkok for a week and drove to the district called Yasothon.
In Yasothon, I stayed in a district called Sai Mun, next to a province named Ubon Ratchathani Province.
I arrived during the "Bun Bang Fai" the Rocket Festival, also known as the firework festival.
Known for their firework festival, they are also quite popular for their rice fields.
Known in the Thai language as "Na Kow", they take great price for their rice fields, of multiple varieties.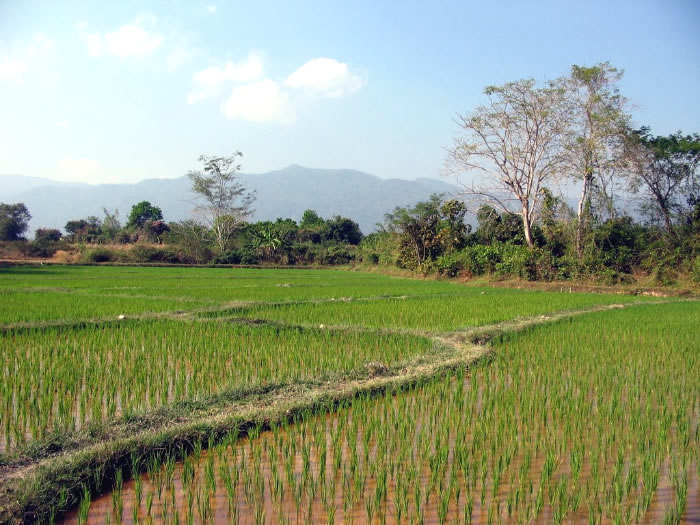 Ranging from sticky rice to long rice, and brown rice, the Thai's in this specific region are experts and distribute a huge portion of the used rice to the entire country. I taught English here, for an entire month, to elementary, middle, and High schools.
I learned here that they teach their middle school students about pollution and the importance of recycling.
I traveled to "central" thailand to Prachuap Kiri Khan and Baan Krut.
Both have incredible coast lines facing the Gulf of Siam. Very clean, and minimally polluted on their beaches. I learned here that plastic was introduced to Thailand no more than 15 years ago. Thailand's economy consists of 70 percent is geared on tourism. In order for tourists to feel more "comfortable" plastic began to be a bit more prevalent.
It wasn't until I visited Phuket, where I was shocked at the amount of plastic pollution they had.
When you google phuket this is a typical image you come across: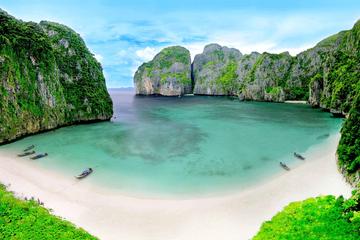 And to be fair it is truly spectacular, but this image is false. I was there while the Full moon party was taking place, it was crowded, smelly, and the beaches looked more like this: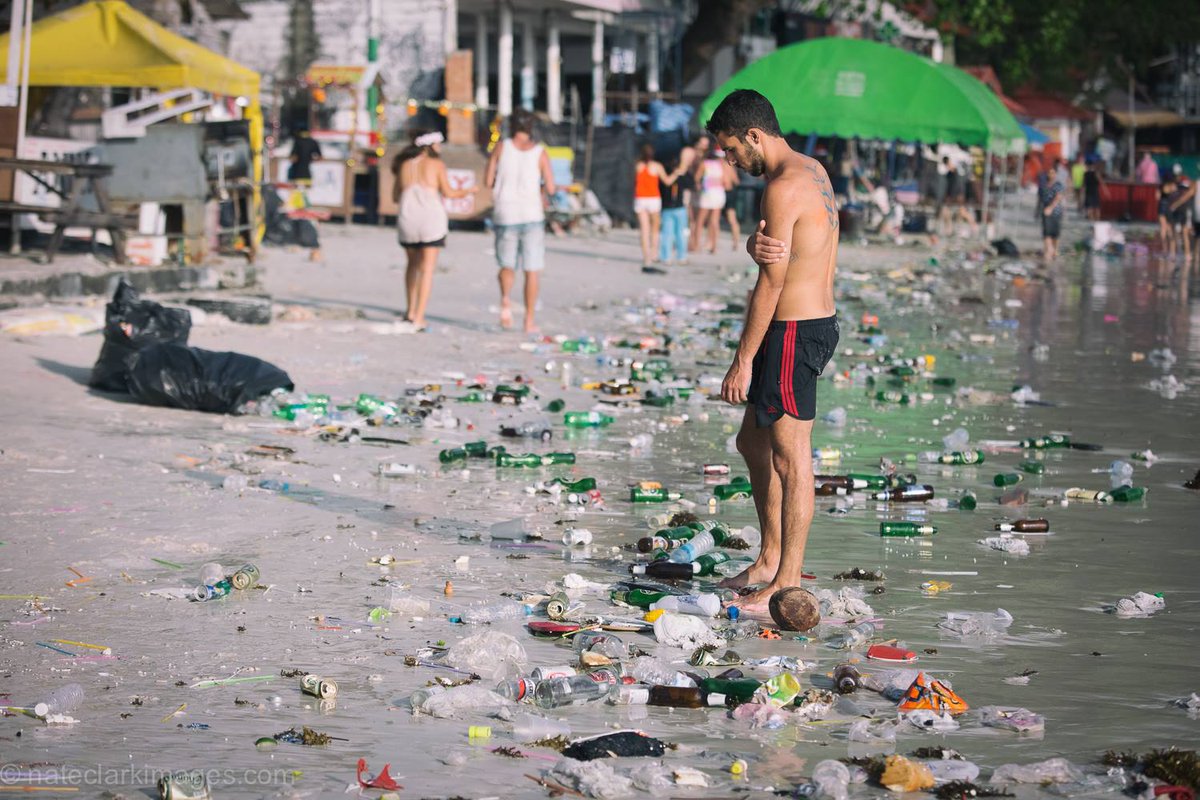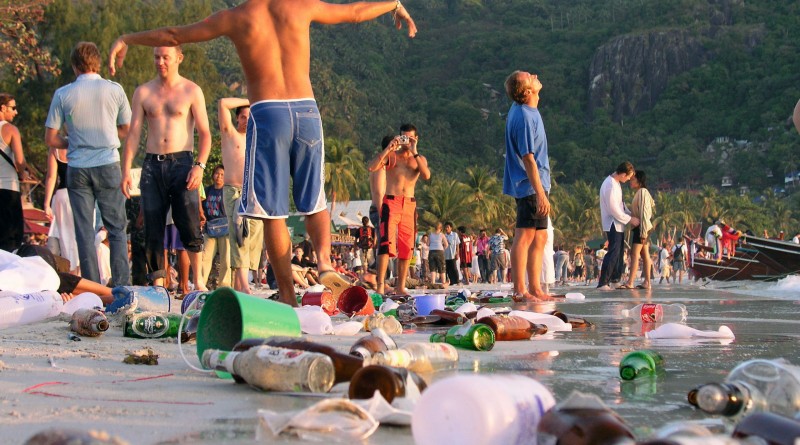 My heart was broken. I quite honestly couldn't believe it. Most of the people there, seemed immune to it. Laid out, sunbathing, surrounded by trash, and didn't seem to even know it was there. I couldn't help but pick up what was at least on my path, hoping I could influence others to notice that this was not okay.
I showed up at sunrise, the next morning, hoping that perhaps in the morning it was a bit more clean, and instead noticed a group of local Thai's raking the debris on the beaches into piles.
I started wondering if the trash was coming directly from the Indian ocean? Because of research I had done in the past, I knew India is a very plastic polluted country.
I've learned from doing research, that one must stay very vigilant from the information you can find and read online. People seem to get very dramatic and drastic with information, because alas, fear sells.
But After visiting Phuket, it was undeniable that plastic pollution in our oceans was a reality that has affected all of us, worldwide.
My mission for Plastic Continents, is to not only spread awareness through the facts and the truth that I have come to face, but to also focus on the positive aspects this phenomenon has created.
Yes, my dear friends, solutions do exist. And I am, among the few who truly believe it is not too late to fix what we have done. Au Contraire! On the Contrary!
Imagine the possibility of seeing plastic as a new source of energy and profit! I have been hoping CEO's like Jeff Bezos, would perhaps jump on board and create profitable solutions to help solve the cause of Plastic Pollution with their statue, background, and quite honestly, their funds. But hopefully, one day, they will choose to jump abroad and help the future stay clean and sustainable.
Anyways, sorry for deviating… let's get back to what I learned on how the Thai's use to live without plastic. They did so truly creatively and in what we call a biophilic manner- the ability to work with nature.
How did they Package their food?
With what they had, banana leaves and bamboo!
Bowls, forks, and spoons made out of Banana leaf, coconut shells, wood, or ceramic!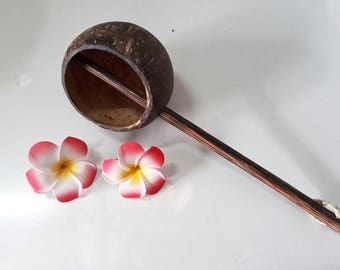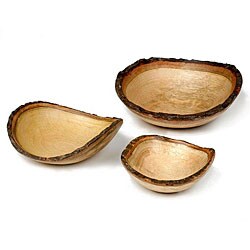 The Thai's are huge coconut consumers. They have even decorated their bowls in creative manners to make them more colorful!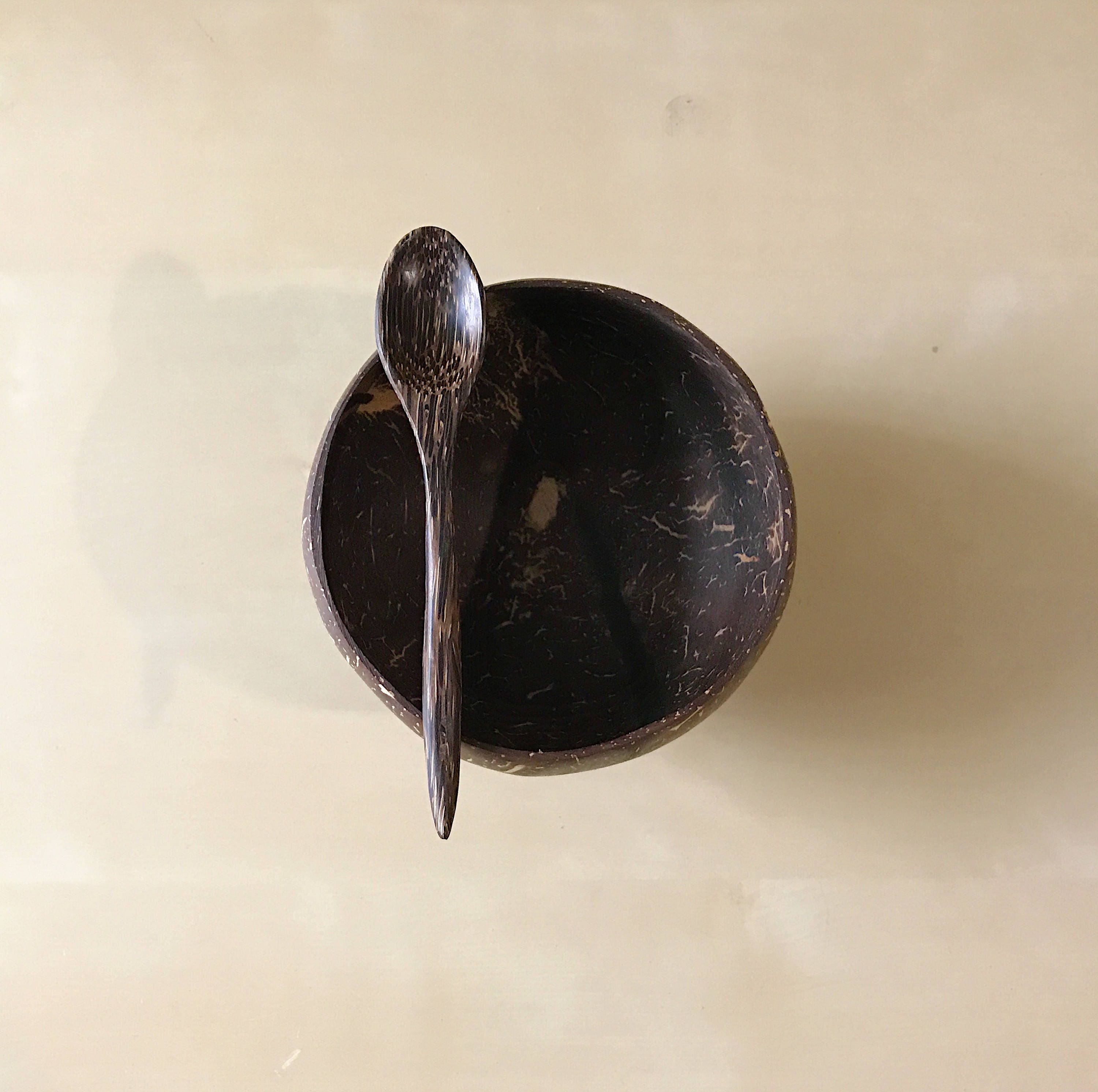 Or they have mastered the wooden bowl and wooden cutlery.
or simply kept it easy for one time use only- the Banana leaf with toothpicks.
They have even (depending on their financial income) invested in ceramics.
so support local artists and buy something that is more sustainable! <3
Remember that as consumers, your purchase is a vote!
You get to choose what is made, and what is sold.
Please follow,like us, and share: